bauma: High-Pressure Pumps, High-Pressure Units and Water Tools for Water Jetting Applications in Construction and Industry
Visit WOMA and Kärcher at bauma 2025 in Hall A1, Booth 103.
Water as a tool: cross-industry ultra high pressure competence in water jetting applications
WOMA ultra-high-pressure solutions with pumps, units and water tools are used in a wide range of industries: in reinforcing steel, in road-, tunnel-, car park- constructions, in cement production, in the cleaning of formwork and scaffolding, in construction scaling/water spray, in mining and in drilling. Due to decades of experience we have the right solution for surface cleaning, preparation and processing, construction equipment cleaning, concrete maintenance and down-the-hole-water hammer applications.
The entire range of ultra-high-pressure cleaning and hydrodemolition technology
Starting with the compact Kärcher HD 9/100-4 Cage Adv with 1,000 bar working pressure, to the EcoTherm hot water trailer with 600 bar and 40 l/min or 800 bar and 32 l/min, the diesel driven EcoMaster MK3 with up to 3,000 bar working pressure up and ending with the large unit series with intermediate gear in the EcoMaster D 700Z ZWG, the Kärcher Group offers the largest selection of products for almost every (ultra) high-pressure cleaning, hydrodemolition and industry application.
Efficient and powerful high pressure units with water tools for every task
With the large selection of WOMA high-pressure plunger pumps with operating pressures ranging from 250 bar to 3.000 bar, we offer High-Pressure Units that are perfectly designed for your needs. In combination with our water tools and accessories, such as the new unit remote control, you will always find the right product for the most demanding high-pressure water jetting applications.
The WOMA telematics-system: Worldwide availability with maximum data security.
With the WOMA telematics-system, you always have the machine data in sight: at any time, at any place. Full control with maximum data security. The WOMA telematics-system collects, transmits and evaluates the machine and operating data of your WOMA high-pressure units in detail. We would be pleased to present the solution to you personally.
bauma: more than the world's leading trade fair
The bauma is the heartbeat of the industry. It sets the pace. Dynamizes the market. And drives business. With one paramount goal: to always already focus on the next challenge. Because it's not just about the status quo, but about the future. Because it's not just about individual perspectives, but about the big picture: the construction, building material and mining machine industry in its full dimension.
Key Facts and Data (bauma 2019):
614,000 m² of exhibition space


3,684 exhibitors from 62 countries


627,603 visitors from 219 countries
Picture: Copyright Messe München, Holger Rauner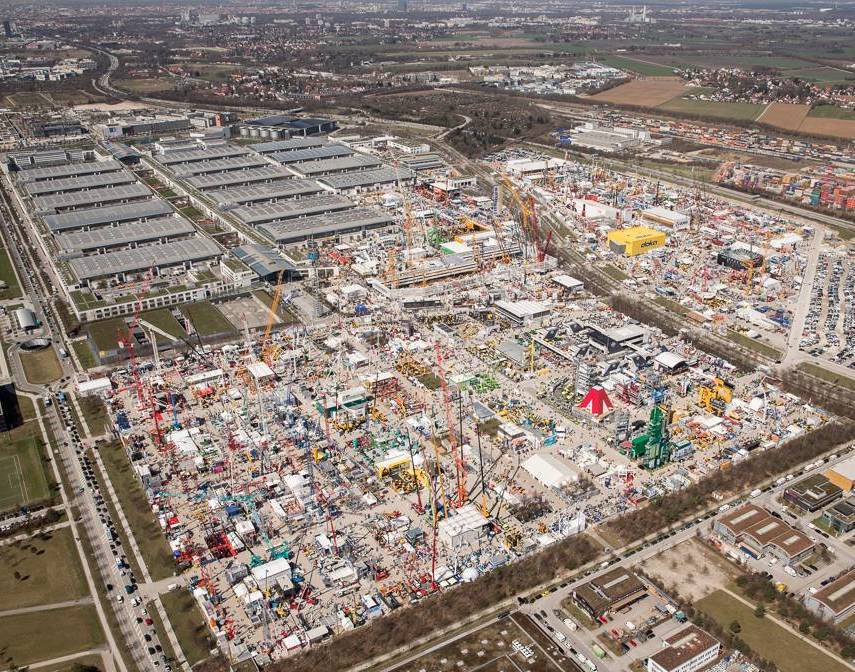 Whatever the task, we have the solution.
Visit us at bauma 2025 in Hall A1, booth 103.
We are looking forward to your visit.