High Pressure Pumps, Units and Water Tools for Water Jetting Applications in Construction and Industry
Visit WOMA and Kärcher at bauma 2019 in Hall A1, Booth 103.
Water as a tool: cross-industry ultra high pressure competence in water jetting applications
WOMA ultra-high-pressure solutions with pumps, units and water tools are used in a wide range of industries: in reinforcing steel, in road and tunnel construction, in cement production, in the cleaning of formwork and scaffolding, in mining and in drilling. Due to decades of experience we have the right solution for surface cleaning and processing, construction equipment cleaning, concrete maintenance and down-the-hole-water hammer applications.
High Pressure Plunger Pumps for every task
With decades of experience in high pressure technology WOMA sets standards in the construction of diesel and elctrically driven high pressure plunger pumps.
The WOMA pump portfolio ranges from 250 bar to 4,000 bar and is the basis for covering almost every customer requirement in the field of high pressure water technology.
The entire range of ultra high pressure cleaning technology
Starting with the compact Kärcher HD 9 / 100-4 Cage Classic with 1,000 bar working pressure, via mobile WOMA ultra high-pressure trailer units, such as the EcoMaster MK3 with diesel drive with up to 3,000 bar working pressure up to the large series with intermediate gear, such as the EcoMaster D 700Z ZWG, the Kärcher Group offers the largest selection of products for almost every (ultra) high-pressure cleaning application.
Efficient and powerful high pressure units with water tools for every task
With the large selection of WOMA high-pressure plunger pumps, we design the High-Pressure Units that are perfectly designed for your needs. In combination with our water tools, you will always find the right supplement for every demanding high pressure water jetting application.
Fleet keeps track of all machine data at all times
In combination with our cloud-based fleet management, you always know where, by whom and how your machine is being used. The principle and the benefit are based on machine data of the pump and the entire high pressure system, which are processed into meaningful information. This information can be accessed through a modern and secure web-based portal. You get a clear overview of the current information in a dashboard and thus keep an eye on the machine status and all important operating parameters. Alarms, warnings and notes are individually adjustable in the dashboard.
bauma Highlight-Brochure
All information to our exhibition particiation are summarized in our bauma Highlight-Brochure.
bauma: more than the world's leading trade fair
The bauma is the heartbeat of the industry. It sets the pace. Dynamizes the market. And drives business. With one paramount goal: to always already focus on the next challenge. Because it's not just about the status quo, but about the future. Because it's not just about individual perspectives, but about the big picture: the construction, building material and mining machine industry in its full dimension.
Key Facts and Data (bauma 2016):


605,000 m² of exhibition space


3,425 exhibitors from 58 countries


583,736 visitors from 219 countries


138,929 visitors from the mining sector


1,423 journalists and media representatives from 47 countries
Picture: Copyright Messe München, Holger Rauner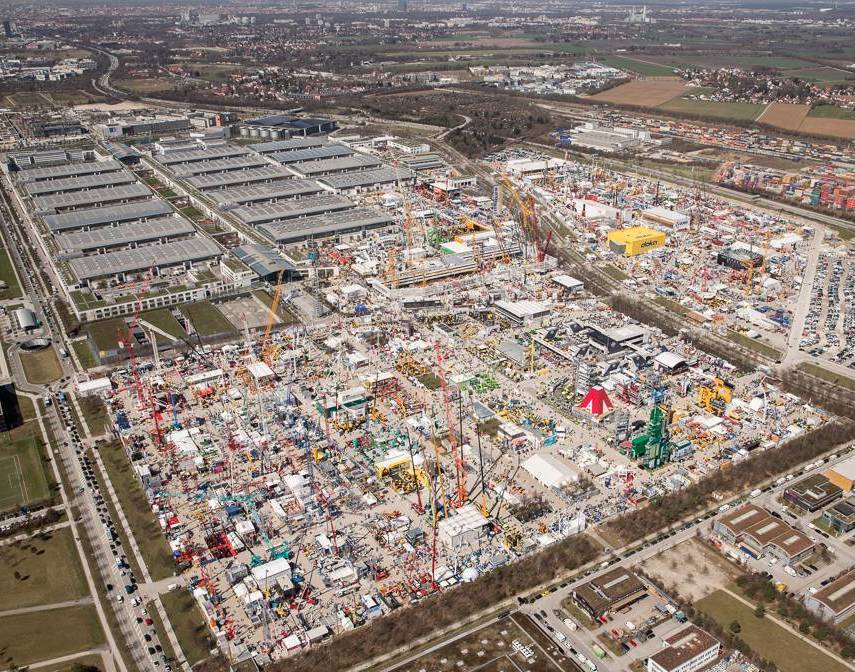 ---
Whatever the task, we have the solution.
Visit us at bauma 2019 in Hall A1, booth 103.
We are looking forward to your visit.