Compliance and Integrity
Compliance and integrity are fundamental aspects of our work at Kärcher. Open and transparent interaction is important to us. This requires a commitment from each and every one of us.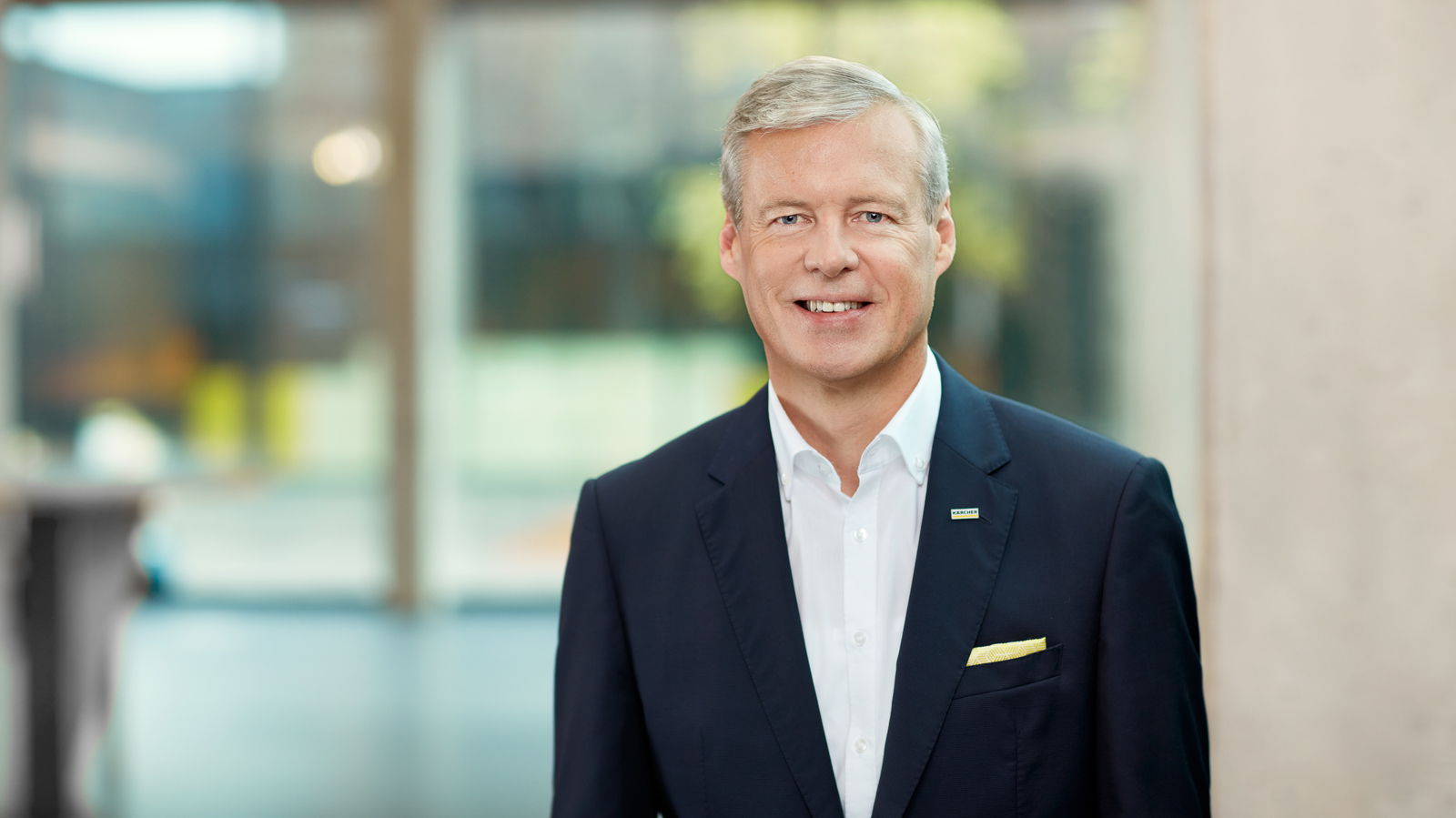 "Credibility, honesty, transparency and integrity are the cornerstones of our success. Our cooperative ventures and communication with our business partners are based on them. Effective compliance management therefore sets the tone for all of our day-to-day decisions. As a family company and a global market leader, our philosophy is driven by excellent products, fairness, trust and values."
Hartmut Jenner
Chief Executive Officer and Chairman of the Board of Management
Alfred Kärcher SE & Co. KG
COMPLIANCE AT KÄRCHER
As a global company, the trust that our business partners, employees and the public place in us every day is very important to us. To earn this trust, we have based our corporate culture firmly on transparency and clear responsibilities.

Legal compliance and ethical conduct are our fundamental prerequisites for ensuring the long-term success of our business. We stipulate that compliance for Kärcher must involve full compliance with all laws, internal regulations, voluntary commitments and ethical principles.

The company has set up a Compliance Management System in order to be able to guarantee compliance and prevent systematic misconduct. The fundamental principles and measures for behaving with integrity are set out in our Code of Conduct.

These principles form an integral part of our corporate philosophy. They serve as crucial guidance and a protective mechanism for Kärcher, our employees and our business partners.

The aim is to permanently establish our core principles, and to continually examine and improve them. This ensures that we always act with integrity.
COMPLIANCE PRINCIPLES FOR KÄRCHER
The Compliance Programme is based on three core principles:
PREVENT
Everyone is responsible for their own actions and conduct. The foundation of ethical conduct is a knowledge of legal requirements, company rules and guidelines, as well as department-related standards and rules. Kärcher requires and promotes continuous training for all employees to prevent potential breaches and embed integrity in day-to-day work.
DETECT
Kärcher has a zero tolerance policy regarding breaches. Therefore, despite diligent prevention measures and all due caution, we must be vigilant in order to identify risks in good time and prevent (unintentional) compliance breaches. If any irregularities or deviations are identified in relation to compliance, the Corporate Compliance Team must be notified without delay.
RESPOND
We regularly review our Compliance Management System, processes and structures to ensure they are effective, thereby contributing to ongoing development. We derive considerable benefits from the knowledge gained from this detailed information. Each report is important in helping us to identify potential grievances at an early stage and implement appropriate remedial measures.
WHY SUBMIT A REPORT?
Responsible and lawful conduct is a top priority for Kärcher. Our employees, business partners and third parties are able to report potential breaches at any time, making it easier for us to detect them. We check all incoming information, systematically and confidentially. If a breach occurs, this must be processed as quickly as possible and appropriate measures must be implemented – for this breach especially, but also to prevent any further breaches.
Which reports are helpful?
Suspect cases and breaches of laws, our Code of Conduct and internal guidelines.
HOW DO I SUBMIT A REPORT?
Information can be submitted via various reporting channels:
ONLINE REPORTING SYSTEM
Reports can be submitted using our external whistleblower system. This is done confidentially, securely and anonymously. Use the following link to access the whistleblower system:
Whistleblower system
HOTLINE
To contact the Kärcher Corporate Compliance Team by phone, please call:
+49 (7195) 14 1500
POST
Alfred Kärcher SE & Co. KG
Corporate Compliance
Alfred-Kärcher-Straße 26-40
71364 Winnenden
CORPORATE COMPLIANCE CONTACT
Alfred Kärcher SE & Co. KG
Corporate Compliance
Alfred-Kärcher-Straße 26-40
71364 Winnenden Germany
E-mail: compliance@de.kaercher.com