Oil and Gas Industry
Refineries and offshore platforms for the extraction and further processing of crude oil and natural gas are subject to the most stringent standards for operational safety. To ensure a safe and, at the same time, effective operation, the plants for conveying, storage and transport must be regularly inspected, cared for, maintained and, if necessary, repaired. The external conditions here are often extreme.
Reliable ultra-high-pressure cleaning in extreme conditions
Because of size and materials used, cutting and cutting-off also belong to the typical work operations such as cleaning, decoating and derusting. The widest variety of methods and devices have been used up to now for these – requiring considerable investment and logistics. The water jet method is winning through increasingly as the only process to fulfil all these tasks using a single technology. Water used as jetting and cutting means is unbjectionable, in terms of both safety and ecology. The well-proven WOMA plunger pumps and a complete range of devices and tools specially developed for the highest pressures are available for this process.
High pressure applications for the Oil and Gas Industry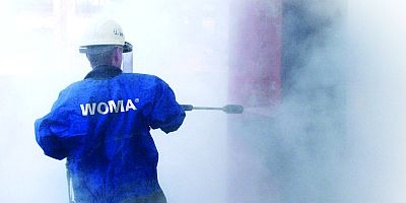 General parts and surface cleaning
Widely different surfaces and materials must be cleaned regularly so that continuous processes and safety are ensured during operation.
Sieve and filter cleaning
The functional capability of strainers and filters depends essentially on the state of their surfaces. They must therefore be constantly cleaned.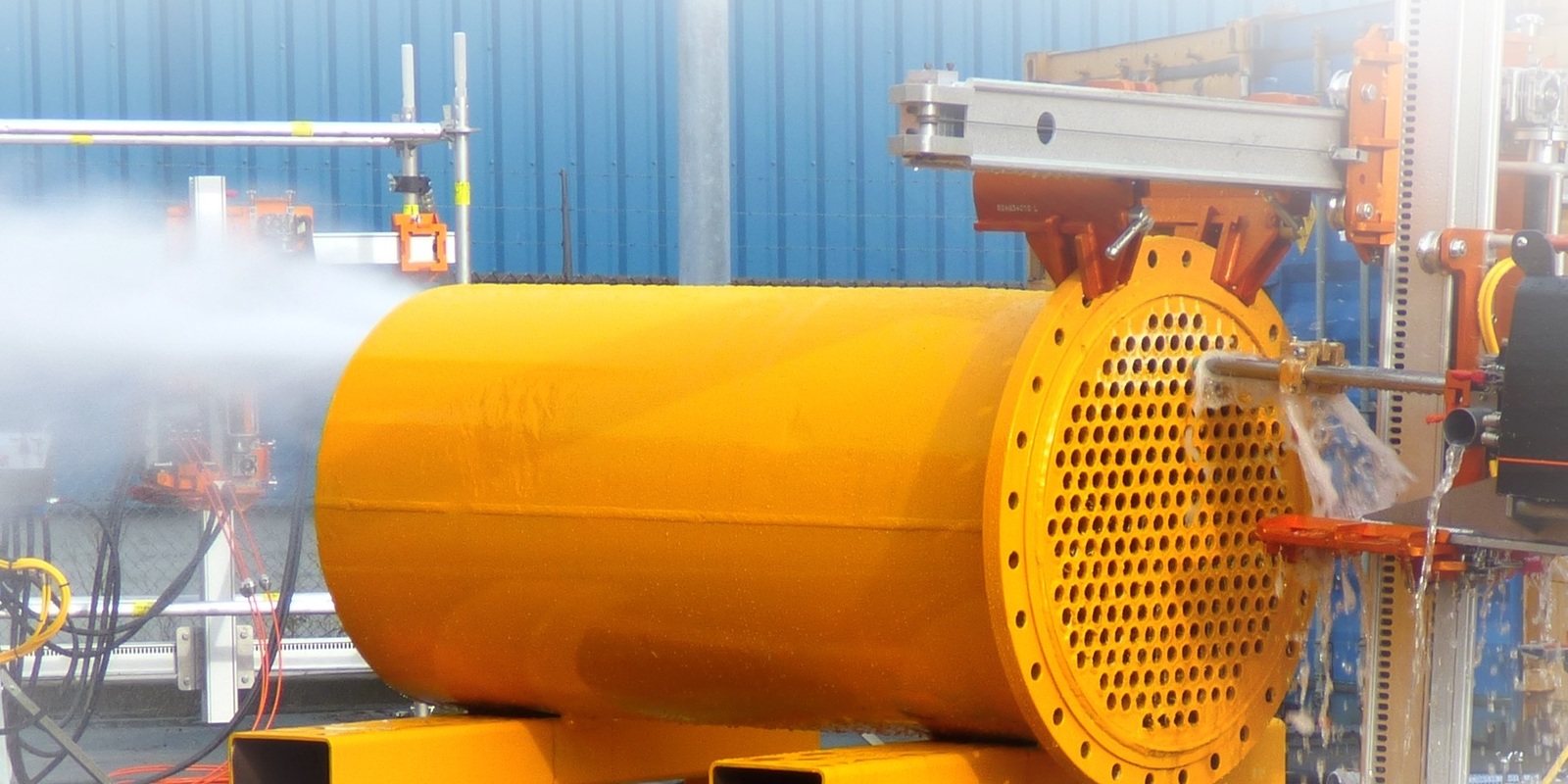 Heat exchanger cleaning
Stubborn deposits often form in heat exchangers. Clean surfaces are the basis here for efficient production processes.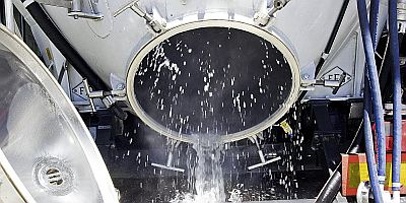 Tank cleaning
Quick and thorough cleaning of tanks is necessary to disturb the production process as little as possible.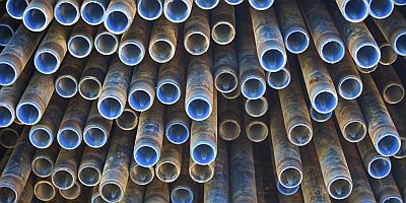 Pipe cleaning
Pipes have important functions everywhere in industry. To fulfil these functions, their flow continuity must be ensured.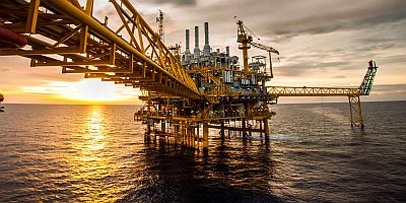 Cleaning and Maintenance Offshore
A large variety of materials must be cleaned, derusted, decoated and cut under the most extreme conditions and in a very confined space.