Ship Industry and shipyards
For the ship industry, WOMA offers a huge variety of high-pressure and ultra-high-pressure pumps, pump units and water jetting tools for cleaning, stripping, cutting and seperating. The high-pressure applications are thus to be found on deck, below the deck, on the ship's side and also in the harbour.
Ultra-high-pressure cleaning, blasting and surface treatment for all areas of and on the ship
WOMA high-pressure und ultra-high-pressure systems are, due to the high versatility in terms of handling and applications, the ideal solution for the cleaning and maintenance of the entire ship technology: from above and below the waterline, including superstructures, up to tanks and pipelines. The possible applications range from cleaning and removal of paint and coating systems with the WOMA Magnet Lizard to the cutting of metals with the Eco Top Cutter.
High pressure applications for the Maritime Industry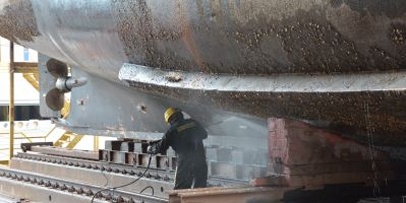 Cleaning of ship hulls and buoys
High-pressure water jetting ensures the best possible cleaning effect of all processes for surface treatment. The residual concentrations of salt, chloride and other substances are minimal.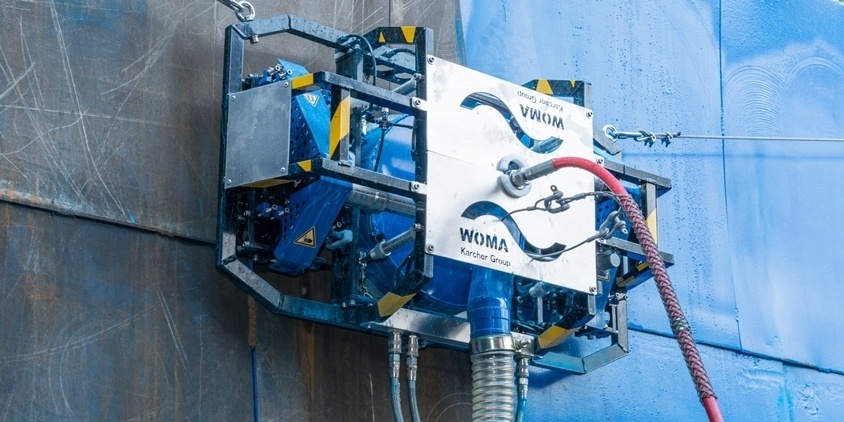 Removing paint from ship hulls
High pressure water jetting enables and extremely careful and controlled removal of coatings, impurities and deposits without damaging the base material.