Maritime Industry
The high-pressure water jet technology has developed in the time period of only a few decades from a niche technology for simple cleaning applications to a standard method for surface treatment of ships prior to painting. WOMA high pressure and ultra high pressure water jet engineering, like no other technology, satisfies contemporary demands for economic efficiency and environmental protection – above and below the waterline.
Innovative cleaning and surface treatment in the Shipbuilding Industry
WOMA systems are, due to the high versatility in terms of handling and applications, the ideal solution for the cleaning and maintenance of the entire ship technology: from above and below the waterline, including superstructures, up to tanks and pipelines. The possible applications range from cleaning and removal of paint and coating systems to the cutting of metals.
High pressure applications for the Maritime Industry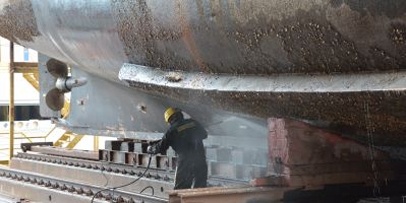 High-pressure water jetting ensures the best possible cleaning effect of all processes for surface treatment. The residual concentrations of salt, chloride and other substances are minimal.
---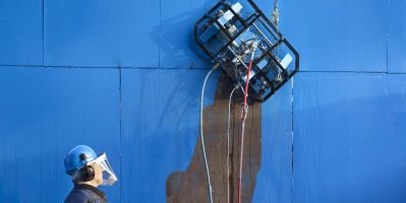 High pressure water jetting enables and extremely careful and controlled removal of coatings, impurities and deposits without damaging the base material.