Energy Industry
The energy industry covers a just as wide and demanding field of challenges. Enormous sums are quickly at stake in the cleaning tasks because of the plant sizes and their special operating conditions. WOMA high pressure and ultra high pressure technology make an important worldwide contribution to efficiency, sustainability and environmental protection.
High pressure water jets: Key technology for professional cleaning, maintenance and decontamination
WOMA Ultra high pressure technology is used for the removal of deep-seated surface contamination, for targeted coating removal, thorough cleaning of plants and components as well as repair in all areas of the energy industry. High-pressure water cold-cutting tools are employed as semi-automatic or fully automatic system. For cutting steel, concrete or composite materials. Many WOMA techniques are also available as automatic, remotely controlled systems for extremely inaccessible or "hot" radioactive zones.
High pressure applications for the Energy Industry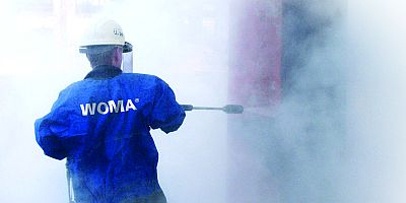 Widely different surfaces and materials must be cleaned regularly so that continuous processes and safety are ensured during operation.
---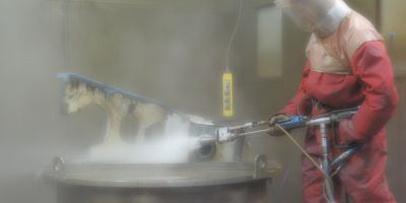 In all areas of decontamination, WOMA ultra high pressure technology, e.g. remove deep surface contamination, is employed to remove specific layers, to clean buildings and equipment affected, washing out contamination.
---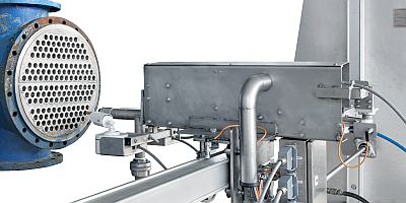 Stubborn deposits often form in heat exchangers. Clean surfaces are the basis here for efficient production processes.
---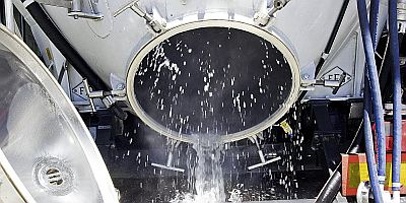 Quick and thorough cleaning of tanks is necessary to disturb the production process as little as possible.
---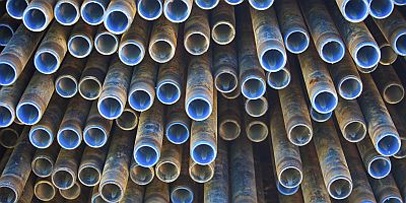 Pipes have important functions everywhere in industry. To fulfil these functions, their flow continuity must be ensured.